Rescue dogs are a friend for life. Before accepting any dog into your home please consider the emotional, as well as financial commitment necessary to give this pet a forever loving home. Please consider: Does everyone in the household agree to adding a pet? Can you afford the grooming, vetting, and training to help your new family member truly become a FOREVER member of your family?
Often times a rescued DOG brings along their "baggage", and with this are old injuries and lessons learned in a previous unfriendly world. Are you prepared to love your new dog unconditionally and help him forget his "woes"?
Dogs are loving and very social creatures. They do not make good outside family pets, they need, and want, to be a member of the inside "pack".
We are here to help you find the right, forever friend for you. It is important that we honestly assess each situation to find the perfect "love connection", both for the potential adopter and the dog.
We are searching for homes that are financially and emotionally able to commit 15+ years to our dogs through rough times, good times and all times. They are a part of your family and must be treated as such.
REMEMBER: Rescued animals are by no means perfect or show quality. They can be from puppy mills, bad breeding, unwanted, abandoned, untrained or aging. Rarely do we have a lot of background on our rescues but we know that they need love, patience, understanding and a commitment from you.
Until you have held a tiny puppy in your arms as it kissed your face with slobbery puppy breath and felt the love, Until you have held a severely ill or injured dog in your arms and felt their pain, and until you have looked into the eyes of a tired, aging senior dog and felt their wisdom, you will never understand the life of a rescuer.
We find beauty in the most incomprehensible places and the otherwise homely faces.
It is our gift to see beyond the dirt, terror, sadness and defeat and find the true soul that lies within.
We are rescue.
Jellystone Bark's Rescue RANGERs are a licensed NO KILL Foster Based Rescue. We are a NOT FOR PROFIT (501c3). We are an all volunteer organization that spends every spare moment trying to save the abused, abandoned and forgotten ones and provide them with a second chance at a good life.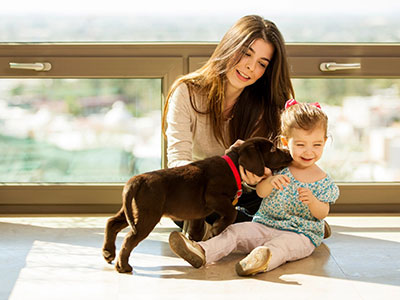 JBRR is owned by a Puppy Mill Survivor "RANGER" and is managed by two Puppy Mill Survivors "Crumpet" and "Cricket".
Hundreds of thousands of dogs suffer in puppy mills in this country. The dogs are prisoners of greed. They are locked in small cages. They freeze in the winter and swelter in the summer. Many often times are breeding with severe medical issues including broken bones, emaciation, malnourished, infections and open sores.
Mind you they are all untreated medical issues and not seen by medical professionals. The dogs never get out of their prisons. They are bred over and over again until they die. They are fed minimal rotten food and filthy water.
The only way to free them from the misery of these horrid puppy mills is to eliminate the demand for puppies by refusing to buy a puppy in a pet store and boycotting those pet stores that sell puppies. When people stop buying puppies in pet stores, the puppy mills will go out of business and the misery will end.
The state and federal governments do not enforce the laws to protect the dogs. The commercial breeders and brokers have huge well-funded lobbying efforts. Please join this fight to free the prisoners of greed.
The only person who is going to make a difference for the dogs suffering in puppy mills is you. You, the people, can free them from their puppy mill prisons.