The adoption cost of your new pet may vary and it assists us in the rescue of another. This cost vastly outweighs, for the services received, retail veterinary costs for you.
Included in the cost of adoption through JBRR, all pets based on health and age requirements, include their spay/neuter, heartworm check, deworming, core vaccines, have had a monthly flea/tick prevention and/or heartworm prevention and microchipping. Your new pet will also include a FREE veterinary health exam at a JBRR participating veterinarian and a month of pet insurance. As mentioned above, retail costs for the same services provided in adoption, greatly exceed your adoption cost. Some retail costs on a pet acquired from alternative sources which are not included in the services we provide, are as follows:
A topspot flea and tick control product administered monthly costs between $150 and $300 or more per year, depending on the size of the dog. This type is by far the most popular because it prevents both fleas and ticks -- and sometimes other pests -- and is safe and easy to use. It also kills adult fleas and prevents new larvae from developing.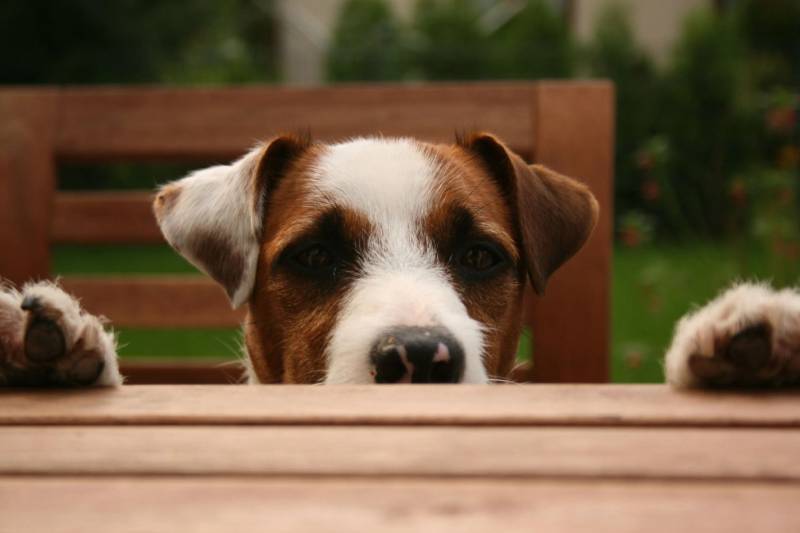 I am in animal rescue. My pockets and gas tank are always empty. My home is always hairy and my inbox full of sadness. But my heart is full when I see those who have been saved.
Please don't buy, while shelter pets die.
PLEASE READ IMPORTANT INFORMATION AND FREQUENTLY ASKED QUESTIONS:
Where do we meet ALL ADOPTERS: We schedule all of our adoption appointments at our vets office located at: YORKVILLE ANIMAL HOSPITAL 102 Garden Street-Yorkville Il (Rt 47) on Monday evenings, Wednesday evenings and Saturdays. PLEASE DO NOT CONTACT THE VET DIRECTLY AS THEY CANNOT ASSIST YOU WITH OUR ADOPTABLE ANIMALS, APPOINTMENTS, ETC. 
We do recommend that you bring your other furry family members to meet your new fur baby on neutral ground.  
Please click on the dogs picture to bring up their complete personal bio. If there is something that we have not addressed in their bio please let us know. We will NEVER tell an adopter that a dog is housebroken as there is no way of knowing how your new pet is going to react going into its new home. Just because a dog is housebroken in their prior home or foster home it does not mean that they will be housebroken in your home. We would like you to assess your new pet in your home and not base your decision on how they have been with us.
"Pending" or "I'M ADOPTED" listed in front of a name means that baby is reserved/pre adopted and waiting to go home so they are unavailable.
Once we have your qualified application processed we can set up an appointment for our available fur babies or assist you with your reservation/pre-adoption for those that are currently not yet available or on quarantine hold. Our fur babies are fostered throughout the Midwest and come to the Yorkville area weekly for adoption so you do not need to worry about traveling to the out of state fosters to adopt your fur baby. 
Many of our fur babies are reserved/pre-adopted while on their quarantine hold OR prior to their scheduled appointments. If you have a scheduled appointment we will do our best to notify you that the dog you are interested in is no longer available for you to meet with. We will do this by emailing you right away.
We quarantine our puppies to assure their health. We do not show them while quarantined as we do not allow them to come into contact with any infectious diseases. It is not easy keeping puppies healthy. Puppies are not safe from infectious diseases until they have had all of their age appropriate booster vaccinations.
When you receive your puppy it will have at least one set of vaccinations. We like to vaccinate our babies every two weeks. If the posting says available on a specific date you are not able to visit with them prior to that date.
Please keep in mind that most of these babies are not coming from good situations as they are rescue animals. We have no control on what they were exposed to prior to our care. We do everything in our power to keep our babies healthy. We do this by having our babies examined by our vets, vaccinating against communicable diseases and treated for any parasites (de-wormed) this may need to be done again if the parasites still exist after adoption as in some cases some animals require multiple dewormings.
Occasionally, a pet may not show symptoms of an illness until after adoption as most illnesses have an incubation period of 2-10 days. This is completely unavoidable and occurs not only in shelter/rescue type settings but also with pet stores, breeders and any environment where there are a number of animals present at any time. We require that your new pet be examined by a vet within 72 hours of adoption for yours and your pet's best interests. A voucher for a free exam with one of our participating veterinarians will be enclosed in your adoption packet.
We also provide access to low cost medical insurance for your pet which you must activate upon adoption for yours and your new pets protection. The medical insurance starts at midnight following activation so it is highly recommended that you activate the same day as adoption to fully protect your new family member. Your insurance is good at any veterinarian. You pay your balance and submit your claim to the insurance company and are reimbursed within two weeks for your expenses less your small deductible.
Please keep in mind that we are a Private Foster Based rescue and we do not have a shelter or business hours. We all have full time jobs and do this as volunteers in our spare time. We are appointment only! We do answer emails quickly!! You will not get a response via voicemail as it could be days before they are checked.
APPROVALS/RESERVATIONS/PRE ADOPTIONS: AN APPROVAL DOES NOT GUARANTEE THAT THE PET THAT YOU ARE MOST INTERESTED IN WILL BE AVAILABLE FOR YOU. AN APPROVAL AND A RESERVATION/PRE ADOPTION GUARANTEES THAT YOU WILL GET THE PET THAT YOU HAVE RESERVED ONCE YOUR DEPOSIT HAS BEEN COMPLETED (THIS IS YOUR OPTION). PLEASE BE SURE THAT YOU HAVE NO RESERVATIONS ABOUT RESERVING/PRE ADOPTING AS YOUR $200 DEPOSIT IS NON-REFUNDABLE AND PAYABLE THROUGH PAYPAL ONLY. YOU DO NOT NEED A PAYPAL ACCOUNT TO MAKE YOUR DEPOSIT THROUGH PAYPAL. You are not obligated to finalize an adoption if you feel the pet that you reserved is not a good match.
We will not ship our fur babies under any circumstances. We do adopt to loving out of state homes but you are responsible for picking up your new family member in Yorkville, Illinois.
We DO NOT accept personal checks. We do accept Paypal payments for your Reservation/Pre Adoption Payments and the balance will be due in cash or cashiers check at final adoption. We do not accept any payment method other than cash or cashiers check at adoption.   
We correspond via email as we cannot take rescue calls during business hours nor are the messages answered in a timely manner. Emails are answered within 24 hours.
If you do not find a perfect match today please check our site frequently as we add new babies daily.
We look very forward to assisting you with finding your next family member.